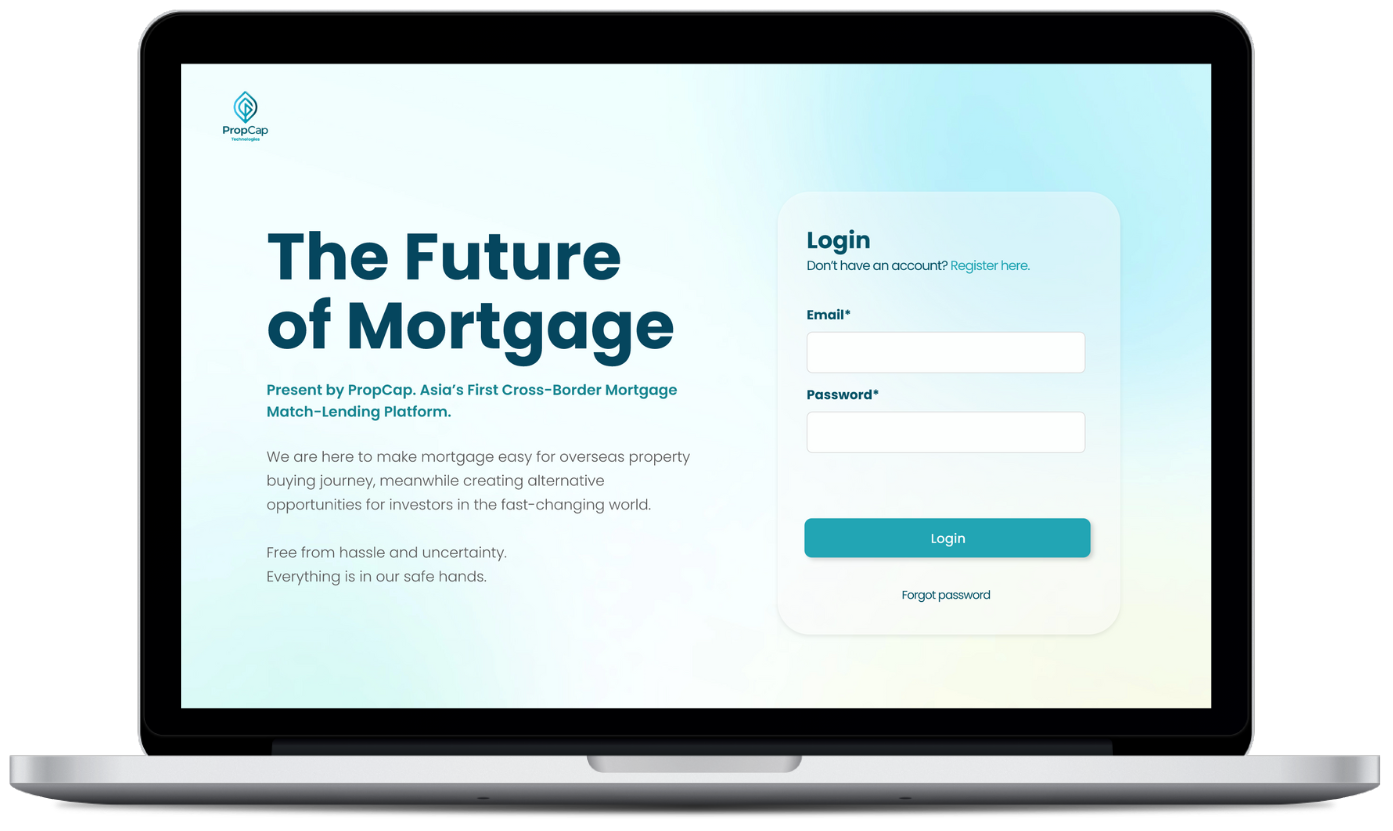 Overseas Property Mortgage
Match-Lending Platform
PropCap aims to streamline and expedite the entire overseas mortgage process through the use of technology. By leveraging A.I. and data analysis for risk management, it offers innovative, diverse, and dependable solutions to address the various needs of overseas mortgages.
As an all-inclusive platform, it caters to the mortgage requirements of overseas property buyers. Additionally, it introduces alternative investment products that enable professional investors to participate in mortgage projects. This allows investors to achieve returns while simultaneously assisting individuals in realising their aspirations of owning overseas properties.
Whether you are applying for a mortgage or participating in mortgage investment projects, all processes are digitalised. This includes online applications, uploading supporting documents, using digital signatures as a replacement for physical signatures, and the ability to access electronic contracts at any time.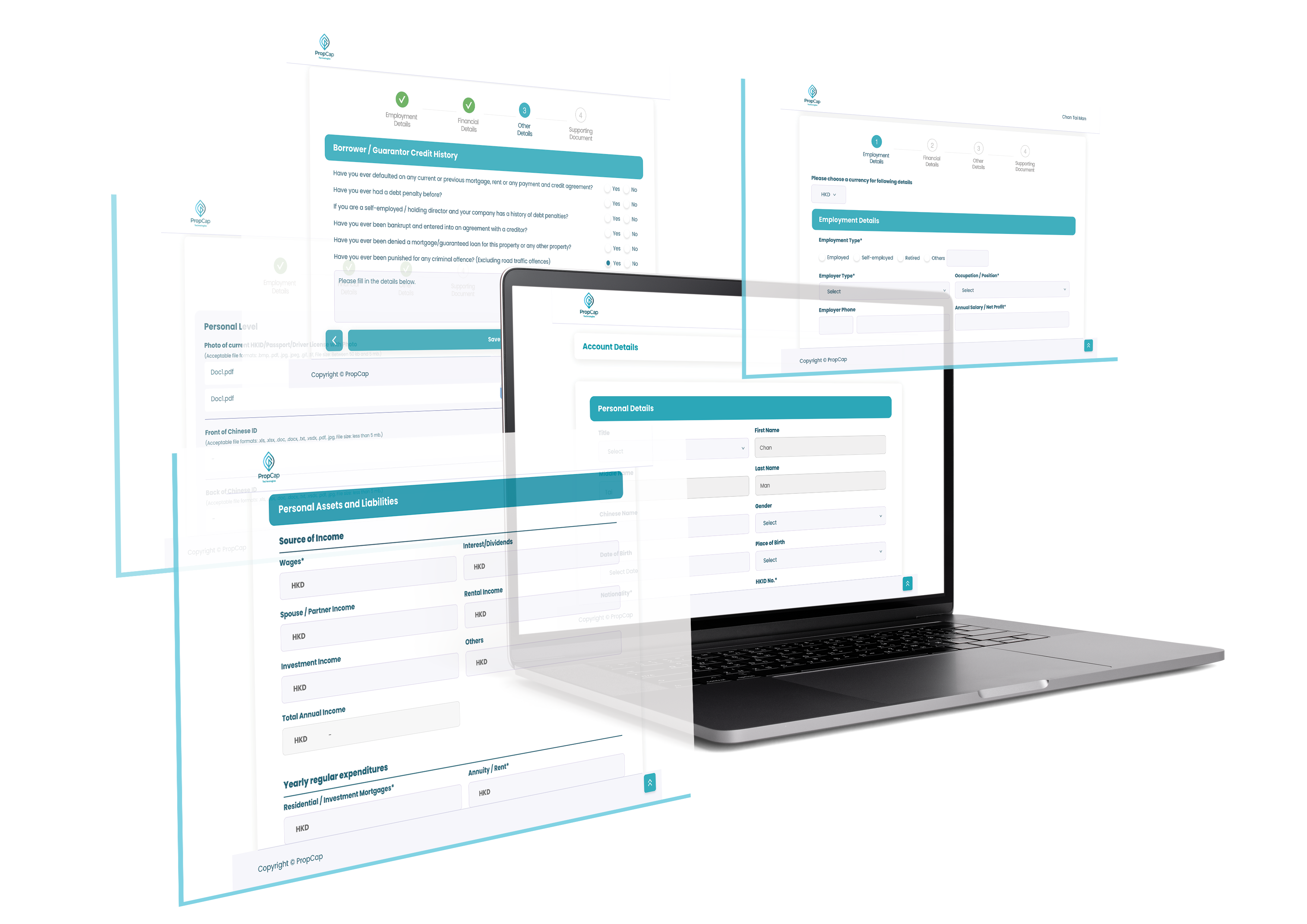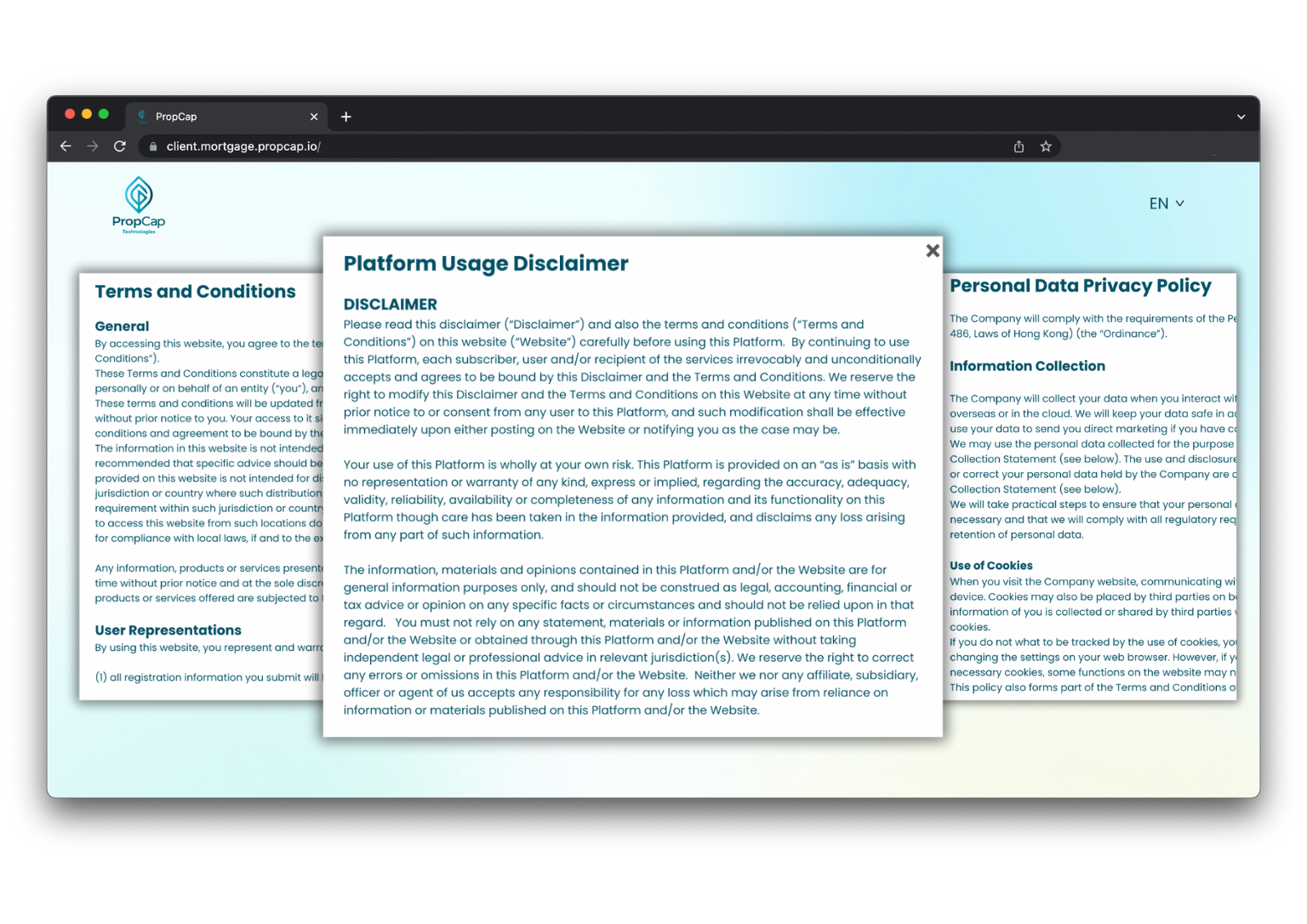 The platform provides all necessary contract documents throughout the entire overseas mortgage process, including platform policies, terms and conditions, disclaimers, and contracts to ensure compliance with legal requirements and protect the interests of both parties.
Upon the submission of a new user application, the platform can promptly conduct KYC (Know Your Customer), CDD (Customer Due Diligence), and AML (Anti-Money Laundering) procedures by integrating with third-party platforms. This greatly simplifies the approval process.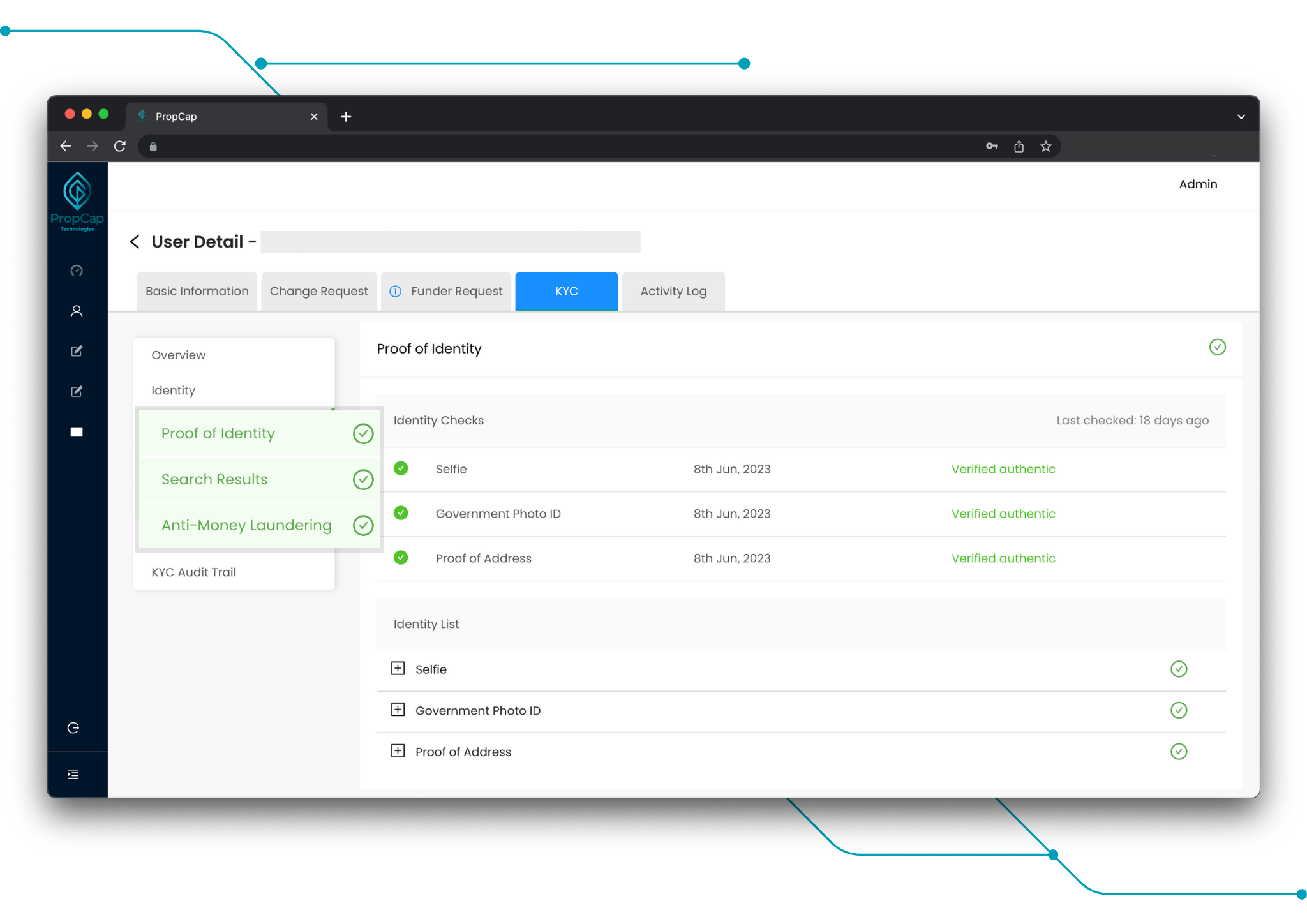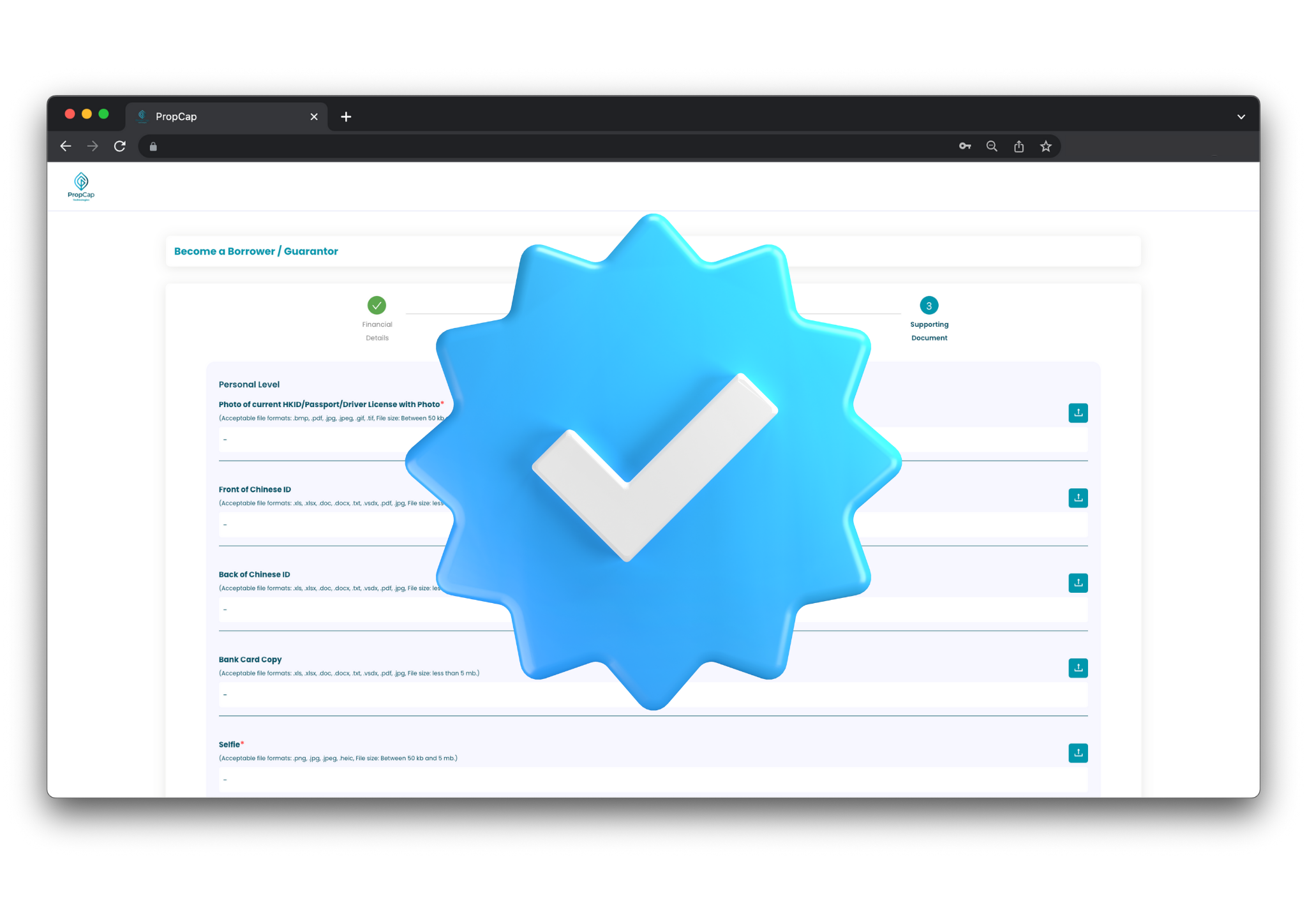 By thoroughly understanding and comprehending the details of the supporting documents, we carry out the approval process with a personalized approach, resulting in a faster approval process.
▸ Choose Preferred Mortgage Deals
(Exclusive for Mortgage Funders)
Mortgage funders have the privilege to access the "Mortgage Deal" page, where they can browse and select mortgage deals across different countries or regions. Each project offers a variety of mortgage loan plans, providing transparent information about the property, energy efficiency, and borrower background.
(To be launched in Stage 2)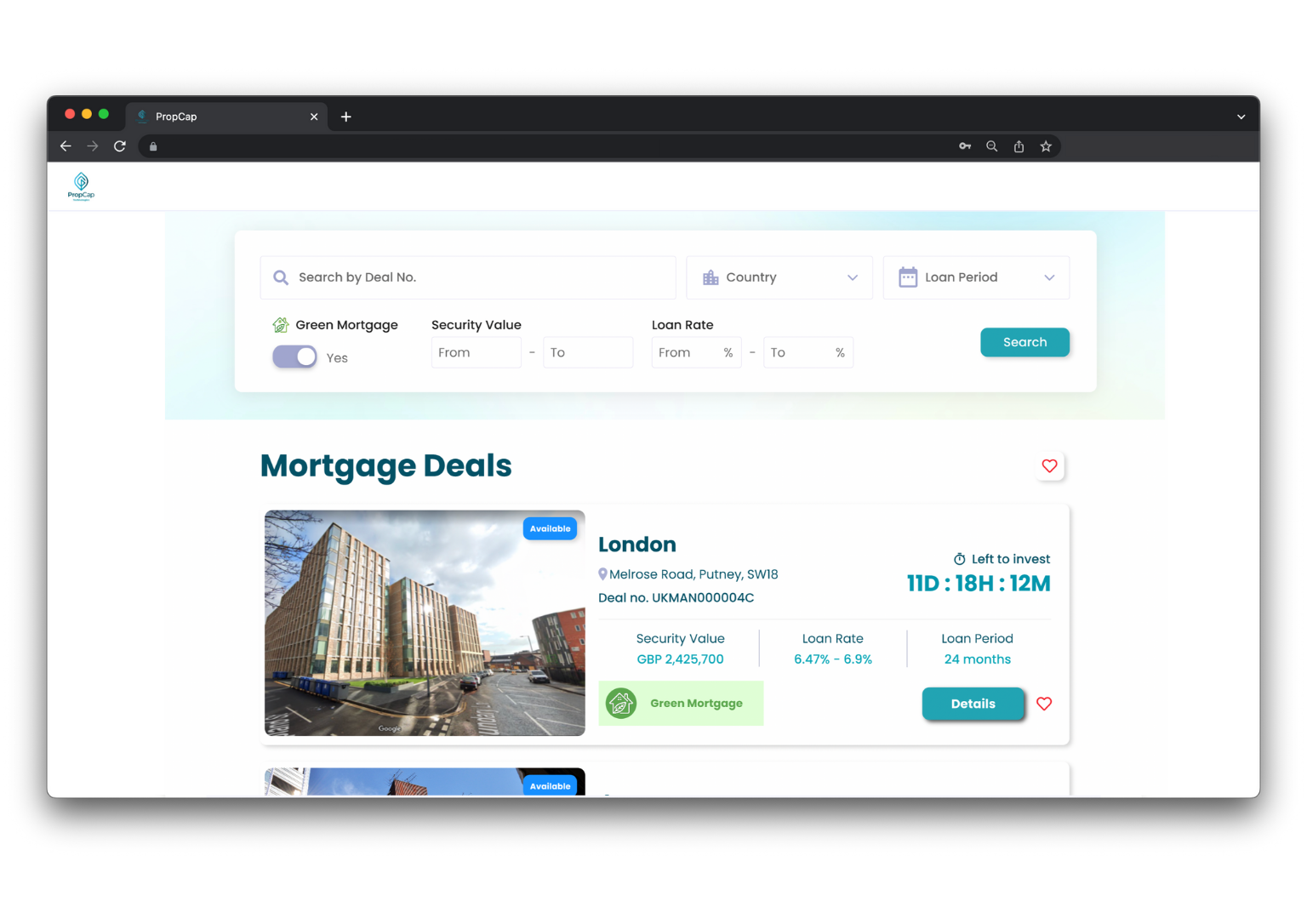 ▸ A.I. Calculation and Risk Management
PropCap leverages A.I. to analyse and evaluate the risk associated with overseas properties and borrowers. This enables us to generate suitable mortgage plans. Through these efforts, we offer investors a secure alternative investment opportunity while also providing borrowers with conditional offers in a fast and efficient manner.
(To be launched in Stage 2)
▸ Real-time Online Matching
After the borrowers select the most suitable mortgage plan, the platform will connect them with mortgage funders who provide the desired mortgage deals. The platform facilitates contract and legal procedures and provides clear guidance on fund flow.
(To be launched in Stage 2)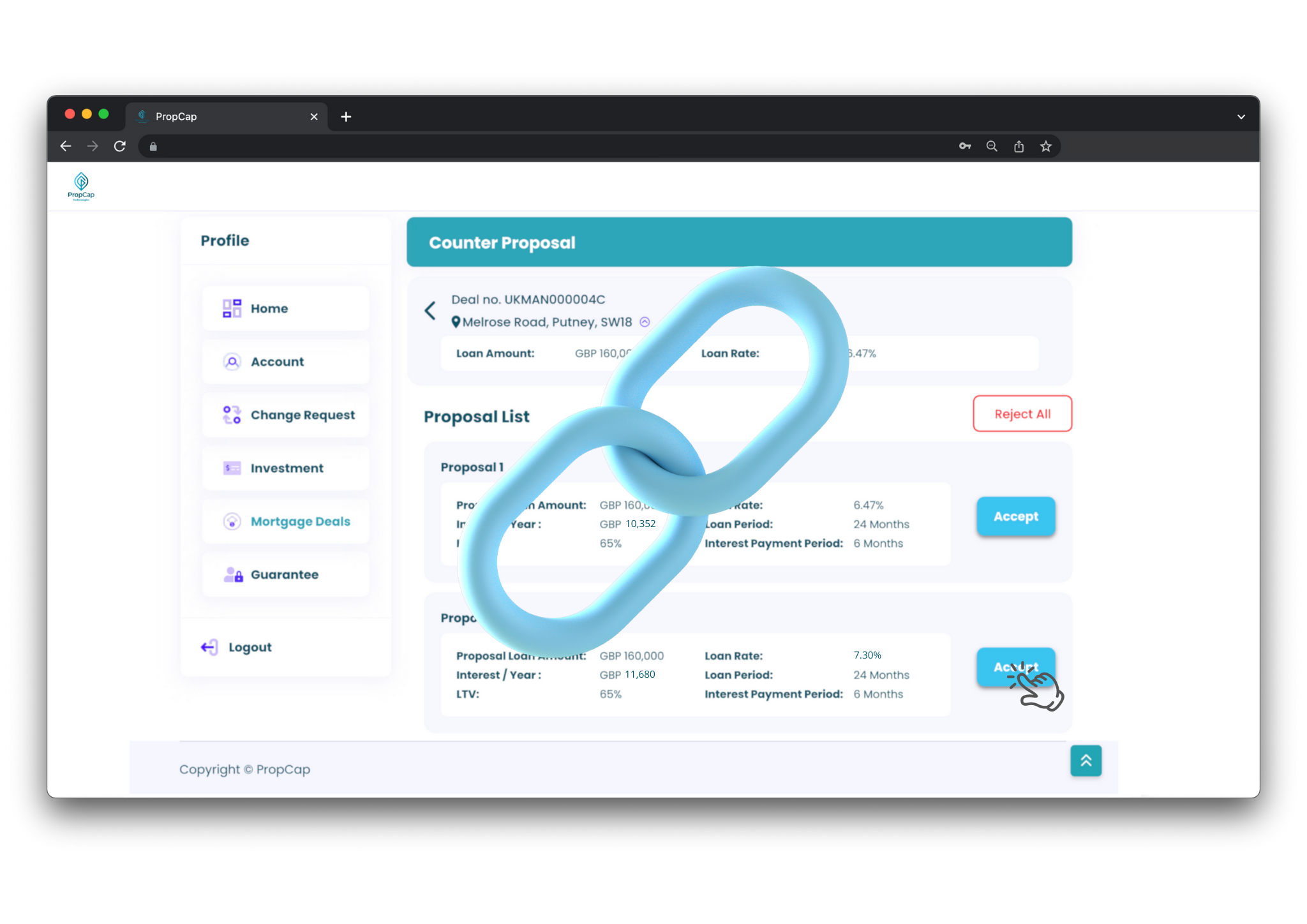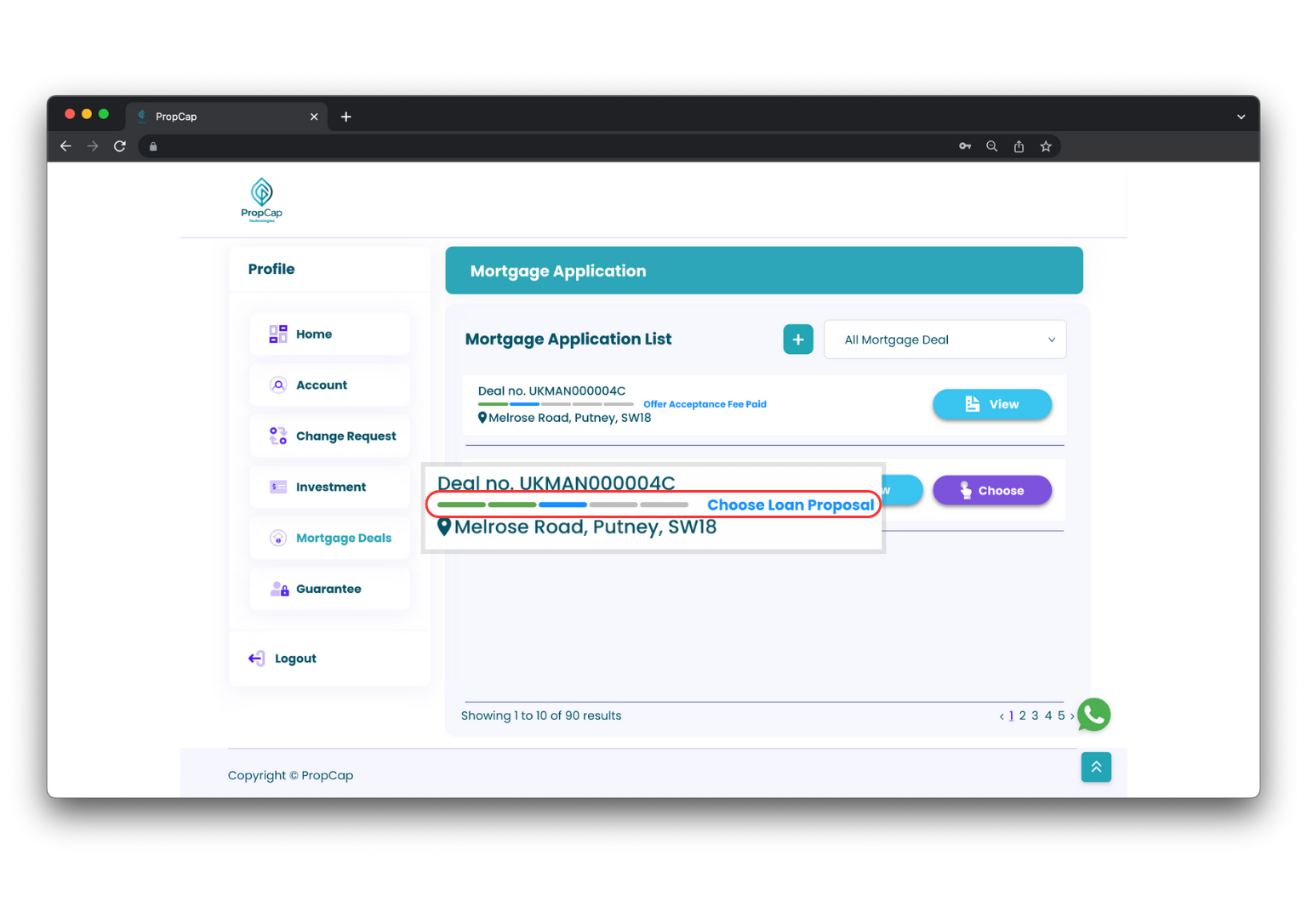 ▸ Real-time Progress Update
Each mortgage deal is equipped with a progress reporting feature, providing borrowers with real-time updates on the status of their mortgage applications, while enabling investors to track the disbursement and repayment process.
(To be launched in Stage 2)
Please provide us with your contact details. We will assist you promptly.